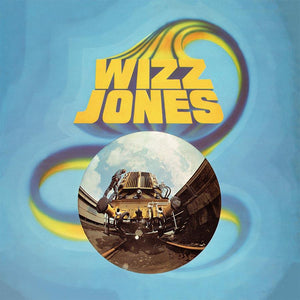 Description
This is a Record Store Day 2020 product. Please contact us if you would like us to request a copy of this for RSD. RSD rules apply, this will be available from 8am on Saturday 29th August in-store or 6pm online, on a first come, first served basis - we cannot reserve any stock.
-UK folk guitar legend -1969 debut album -first ever reissue -mono and stereo mixes -insert with images / background notes -bonus repro shop flier from the time An undisputed giant of modern folk and one of the finest acoustic guitarists Britain has ever produced, Wizz Jones has been cited as an influence by stars including Rod Stewart and Keith Richards, and received a Lifetime Achievement Award at the BBC Folk Awards in 2019.His first solo LP appeared 50 years earlier, and receives its first-ever reissue here.A beguiling mixture of standards and originals with his outstanding playing to the fore throughout, it's unlike anything else he ever recorded.It's presented here in both its mono and stereo mixes, together with an insert containing background notes and rare images, and a repro shop flier from the original time of release.
We are only a small shop with limited space. However, we have accounts with all the major suppliers and more, so drop us a line using the form below and let us know if you want this item or anything else that we currently don't have in stock. If the item is still being pressed, we'll order you a copy in, but if for any reason we can't get hold of something, we'll let you know.
Please note: the prices listed are based on the product the last time we sold it and are subject to change. We do our best to source everything at the best price possible, but we are restricted to reflect pricing provided by our suppliers.
---