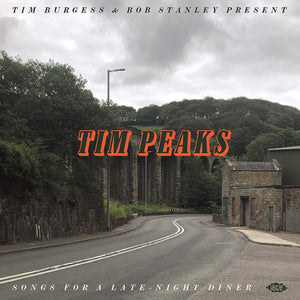 Tim Peaks - Songs For A Late Night Diner
Regular price
$39.00
$0.00
Unit price
per
Tax included.
Shipping
calculated at checkout.
Tracklist
1. Choci Loni - Young Marble Giants
2. House With A Hundred Rooms - The Chills
3. Lips That Would Kiss (Form Prayers To Broken Stone) - Durutti Column
4. Yanks - The Gist
5. Hunros (A Dream) - Gwenno
6. I Had To Say This - The Clientele
7. I Love You (Restrained In A Moment) - The Royal Family &The Poor
8. Betty's Lament - Isan
9. Slow Motion - Jane Weaver
10. Fuel - Echo & The Bunnymen
11. Flowers - Galaxie 500
12. The Broken Fall - Gnac
13. Blue Dress - Birdie
14. Dog - El Perro Del Mar
15. Fairy Tales - Stockholm Monsters
16. Different Now - Chastity Belt
17. A Year With No Head - Blue Orchids
18. Ten Years - Bracken
19. Sheila - She Beats In My Heart - The Fates
20. Sky Burial - Dean McPhee
We are only a small shop with limited space. However, we have accounts with all the major suppliers and more, so drop us a line using the form below and let us know if you want this item or anything else that we currently don't have in stock. If the item is still being pressed, we'll order you a copy in, but if for any reason we can't get hold of something, we'll let you know.
Please note: the prices listed are based on the product the last time we sold it and are subject to change. We do our best to source everything at the best price possible, but we are restricted to reflect pricing provided by our suppliers.
---