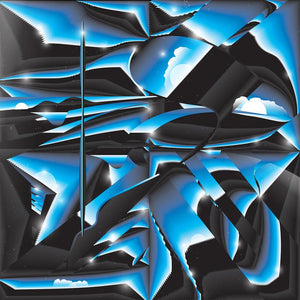 OSEES - Protean Threat
Regular price
$30.00
$0.00
Unit price
per
Tax included.
Shipping
calculated at checkout.
Description
Witness the ever-changing, ever-mutating threat that is reality. Perception is under duress; sensibility is bending everyday under the barrage of nonsense. One must make note of whom one is and what one has become: look into the mirror of the planet-killers—psychic cannibals infiltrate and contaminate once familiar and seemingly secure territories… formidable foes indeed! What powers these beasts? What fuels discord and hatred? The behemoth of a "civil" society? What are the weapons at one's disposal? Generosity is the aegis against greed, empathy is the armor to deflect apathy, love is the club to abate hate…the fog is lifting and humans are opening their eyes. And so Castle Face offers this field recording, the Osees Protean Threat, from the pits as a quick booster between protein pills and recycled sweat beverage anthems to assist the listener to not worship at the altar of violence and greed, to not offer oneself up for free, to stand up and be vigilant! Truth will not be found in the speeches and photo ops of the overlords— stand strong and together under the gaze of the oppressors. Stand vigilant, united with those who don't have the same privileges. Demand respect and a peaceful life for all. This recording is at the apogee of scuzz—punk anthem amulets for the ears and heart, a battery for one's core. Be strong. Be human. Be love.


Tracklist

1. Scramble Suit II
2. Dreary Nonsense
3. Upbeat Ritual
4. Red Study
5. Terminal Jape
6. Wing Run
7. Said The Shovel
8. Mizmuth
9. If I Had My Way
10. Toadstool
11. Gong Of Catastrophe
12. Canopnr ?74
13. Persuaders Up!

We are only a small shop with limited space. However, we have accounts with all the major suppliers and more, so drop us a line using the form below and let us know if you want this item or anything else that we currently don't have in stock. If the item is still being pressed, we'll order you a copy in, but if for any reason we can't get hold of something, we'll let you know.
Please note: the prices listed are based on the product the last time we sold it and are subject to change. We do our best to source everything at the best price possible, but we are restricted to reflect pricing provided by our suppliers.
---